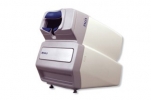 Service for Talia's RTA (Retinal Thickness Analyzer), RTA Viewer and VSL analyzer
If you are a RTA owner with need for servicing your system, you've reached the right place!
Based on accumulated years of knowledge from Talia Technology, Herman & Co provide professional technical services such as:
Consultancy and advice regarding RTA performance
Repair of your RTA
Technical training
Talia Technology's equipment is ophthalmic imaging and diagnostic medical devices for early diagnosis and follow-up of the most common back of the eye diseases.
Talia's products are based on the RTA platform, which is an all-inclusive, highly versatile Scanning Laser Ophthalmoscope (SLO), offering a wide range of diagnostic solutions for managing the major back of the eye diseases.
The RTA's clinical applications cover Glaucoma, Diabetic Retinopathy, Age-related Macular Degeneration and a wide variety of other Retinal pathologies.
Talia also developed The VSL Analyzer a software module for analyzing the retinal artery/vein diameter ratio, based on digital fundus images.
Herman & Co. is an Authorized Support Services Provider for Talia's products: Provision of Support Services

For further information, contact us